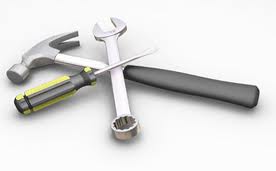 In keeping up with the latest trends in marketing and the web, we often discover applications that have a lot of potential for a small company.  Here are a few of the interesting apps and websites that we have come across.  We encourage you to check them out.
Get Smart Content – This application allows you to set rules such as, "visited our website five times" or "from Connecticut" and show different content based on the visitor is coming to your site.
Napkin Labs – Cool little Boulder CO company making apps that provide more Facebook engagement.
PDFtoHTML – This converter allows you to convert any PDF document into an HTML page.
Boun.cr – This is an interesting startup that offers email shortening, kind of like bit.ly, but for email.  It allows you to share your short address publicly without the worry of spam.
OneLoad – This website offers you a simplified way to distribute video to multiple sites. Definitely a time saver if you upload videos to multiple sites.